GenX - a hot topic
GenX has frequently appeared in the press in recent weeks. Although the general names "Fluoropolymers" and associated problems of "Perfluorinated Compounds" (PFCs) are very technical, we know the daily applications of these components very well: Teflon, extinguishing foam, water-repellent agents, and use in packaging materials.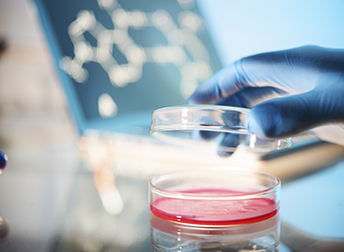 GenX is an alternative technology used in the manufacture of, among other things, coatings, where other types of PFC connections are used - known as FRD-902 and FRD 903. Questions arose about the harmful nature of these components and about the distribution in our environment. We should have some reservations about the presence of GenX in drinking water, soil and food (mainly in home-grown vegetables).
As a renowned laboratory, SGS has a specialized analysis technique to determine this component and thus provide insight into the concentration. When analyzing GenX, we use advanced measuring equipment, because this type of research requires specialized work.
Our laboratories are ISO 17025 accredited: analyses are carried out under strict quality requirements and their reliability is guaranteed.
Would you like more information about GenX? Don't hesitate to contact Luc De Ren via email or phone: +00 32 3 545 86 72.