Your partner for optimum air quality
Well-being in the workplace is vital for a well-functioning organisation. It is also subject to strict legislation and regulations. That's why indoor air quality is an integral part of the Codex on 'well-being at work'.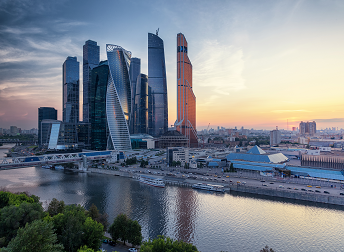 The Royal Decree of 2 May 2019 marked a shift in the focus of this Codex from 'sufficient fresh air' to 'good indoor air quality'. Poor indoor air quality has a negative impact on productivity, absenteeism, and health. Therefore, improving your indoor air quality is not merely a matter of complying with legal provisions as its impact extends much further. Since 1 January 2020, work spaces must comply with guidelines on maximum CO2 concentrations or a minimum ventilation flow rate. An action plan will be drawn up for any work spaces that do not yet comply with these indoor air quality requirements. Ensuring optimal air quality starts with sampling and measurement.

SGS is adding sensor-based air quality measurement to its services
In addition to traditional air sampling and analysis, we also provide continuous sensor-based air quality measurement aids such as AirSense, SmartSense and SmartSample.

AirSense has been specifically developed for indoor measurements and measures five parameters every 30 seconds. Real-time monitoring is possible, thanks to the Wi-Fi connection. SmartSense offers a wider range of possible parameters. In the event of air quality problems, SmartSense measurements can help identify the problem or source of pollution.

SmartSampler is a sampling setup controlled by SmartSense. Sampling can be started automatically if certain measurement values should occur or initiated remotely following human interpretation of measurement data. Analysing the sample results can either validate the measurement series or help to identify certain findings. As SmartSense and SmartSampler are perfectly suitable for outdoor use, they can be used in industrial or urban environments to determine ambient air quality and identify possible sources of pollution.

What can SGS do for you?
SGS has extensive experience in the field of indoor air quality. Our knowledge and innovative technologies will help you tackle indoor air quality efficiently.
SGS can assess your company's indoor air quality
SGS specialists can help you to establish measures to improve air quality.
An integrated and cost-efficient approach is made possible by combining IAQ services with our extensive range of services to deal with noise and vibration, legionella, and asbestos.
Would you like to learn more?
For more information, you can contact us by email or by phone +32 3 575 61 11.