Upcoming changes UK REACH
On January 2021 the United Kingdom (UK) has left the European Union (EU). The UK will continue the key principles of EU REACH, however specific action is needed to maintain access to both UK and EU/EEA market.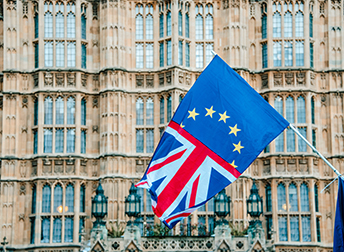 REACH
As a manufacturer or importer of chemicals entering the UK market, you have the duty to register under UK REACH with the Health and Safety Executive (HSE).
New Downstream User Import Notifications (DUINs) must occur before
30 June 2021
, followed by a full registration based on the tonnage band and hazard(s) of a substance.
Deadline post 28/10/2021:
2 years
>= 1000 tonnes/y
Hazard(s): Carcinogenic, mutagenic or reprotoxic (>= 1 tonne/y)
Very toxic to aquatic life (>= 100 tonnes/y)
Candidate list substances (as at 31/12/2020)
4 years
>= 100 tonnes/y
Hazard(s): Candidate list substances (as at 27/10/2023)
6 years
>= 1 tonne/y
Notification/registration is done by a UK company or an appointed UK Only Representative (OR).
UK companies can validate or 'grandfather' their EU REACH registrations directly into the UK system until 30 April 2021. For Northern Irish businesses the movement of chemicals to and from the EU remains valid under EU REACH.
EU
If you import a substance into the EU >= 1 tonne/year, you must register with the European Chemicals Agency (ECHA).
UK companies shall transfer current EU REACH registrations to an EU/EEA-based organisation. An OR can be appointed.

CLP
The UK will implement the fundamentals of the EU CLP regulation. From January 2021, EU CLP will be replaced by GB CLP regulation. For product labels, the GB legal entity must be included.

More information
If you have any questions, please contact us via e-mail or phone +32 (0)3 545 87 50.