Back to the workplace: Is the ventilation in your organization in order?
The declining corona numbers are reason for the Flamish Federal Government to ease up on the fact that working from home is becoming less and less the norm. Nevertheless, it remains of great importance to combat the spread of COVID-19. One of the most effective measures in the workplace is ventilation. Is the space in your building sufficiently ventilated? And how many colleagues can be allowed to be present at one time? SGS comes to the rescue with effective research.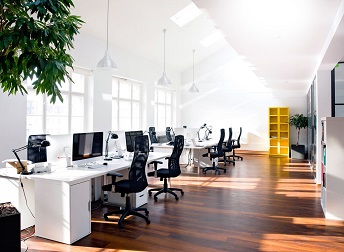 Ventilation survey
Buildings need sufficient air exchange (ventilation). This reduces the spread of pathogens that cause respiratory infections, such as the coronavirus. To assess whether the ventilation at normal occupancy in your workspace is sufficient, research is needed.
SGS supports you with two options:
We calculate the number of people who may stay permanently in the room without exceeding the permissible CO2 concentrations. We do this on the basis of the ventilation rate with mechanical ventilation.
We carry out a CO2 measurement, either permanently or by random sampling.
Clear report & advice
After the investigation, you will receive a clear report based on the above measurements and calculations to determine whether the ventilation in your building is sufficient for a standard occupancy. Based on this report, we formulate, where necessary, measures to limit the risk of spreading COVID-19. In addition, we formulate a tailor-made advice to limit the risk of spreading COVID-19 as much as possible.
More information?
SGS has extensive experience in the field of air testing. We use innovative ideas to assess the indoor air quality in your organization, so that you can safeguard the health of your employees as much as possible. Do you have any questions or need more information about ventilation research? Please contact Celine Thoen by email or by phone +32 (0) 35 75 61 12.