Sales Program Audits
As a car brand, importer or car dealer, would you like to manage your costs better? Our Sales Program Audits provide a clear view on the structure and operation of your incentives and can deliver efficiency gains for all parties.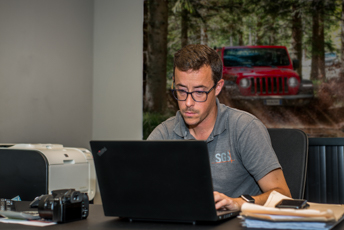 Our Sales Program Audits are currently being carried out in the entire Benelux Network of dealers for Stellantis under the FCA Group.
We would like to thank the management of FCA and all dealers involved for their constructive cooperation and their trust in us as an independent certified intermediary.



What are Sales Program Audits?
Sales Program Audits provide clarity to importers and dealers of automotive brands. Our experienced and independent auditors check whether the sales campaigns have been carried out correctly and provide a clear overview of the costs. This is positive for both the importer and the dealer. Check out our infographic for more information.
If you want to know more about our Sales Program Audits, please view the infographic or contact Rob Nuyts by e-mail or telephone on +32 (0)470 53 65 47.